Main content starts here, tab to start navigating
EA BAKE, DELIVERED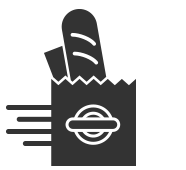 Order directly with us for the best experience
Prompt customer service
Earn Points on every order with BakeRewards
Order and Pay directly on the EA Bake App
Each meal is labeled for convenience
Utensils and condiments included on request
Contactless Delivery available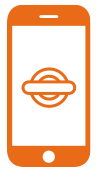 Minimum Order for EA Bake Delivery is $20. Delivery fee applies. Please tip driver for excellent service at time of ordering. We partner with select third party delivery services to fulfill smaller orders or deliveries outside our area.
__________________________________________
Use of third party delivery companies constitutes acceptance of their policies and terms. If you have any issue with your order, contact the third party delivery company to resolve. EA Bake Delivery is subject to driver availability and order volume. We occasionally dispatch third party drivers to fulfill our orders , depending on distance, driver availability and other factors.